Sonal Bhaskaran
About

me

.
Over the last 2 decades, I've set up and run 5 businesses while working with, and for, some of the top tier investment banks and consultancies in the world.
In my early 20s, I burnt out twice. The third time was a breakdown in my late 30s that almost took my life. It took my body over 3 years to recover.
My Dad, and other men we knew never got that second or third chance, and lost their lives far too soon to burnout.
Today, I run three businesses, studying towards a MSc in Applied Neuroscience at King's College London and am a Director at UBS where I work as a Product Owner within eDiscovery. I have more free time than I've ever had, with the quality of health and relationships that I used to only hope for.
Because what got me from a burnt out over-achiever to a laser focused high-performer was the same process I used to help over 250 individuals do the same and generate $19.96m for 85+ businesses
Read my story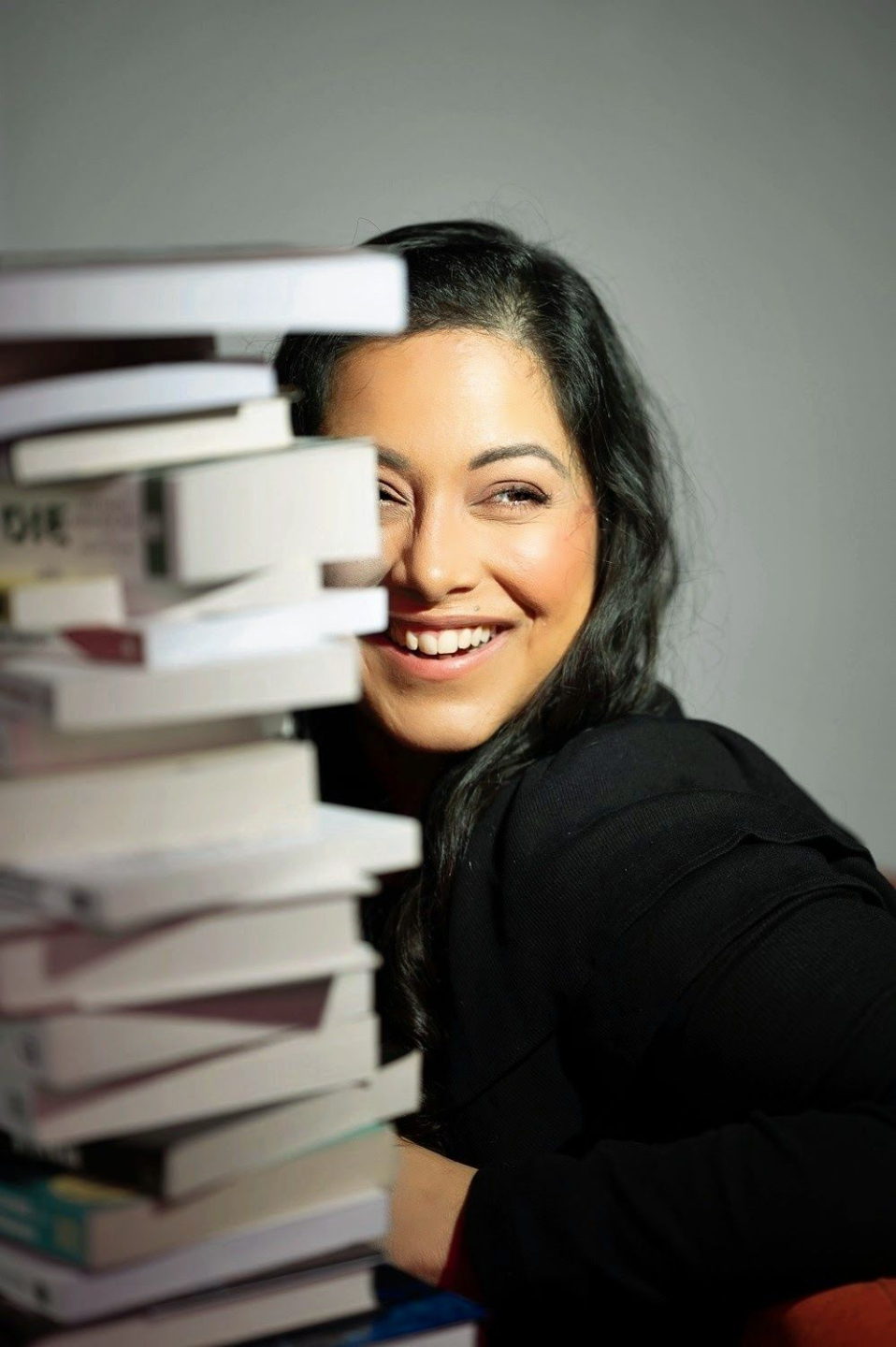 THE
 FOCUSED

ACTION

AMPLIFIER

Turn your impossible goals into killer outcomes.

An action-driven program for ambitious & goal-oriented individuals who struggle to eliminate distractions or gain the clarity & focus they need to achieve their bold goals, without the overwhelm, burnout & guilt.
Achieve

your

impossible

goals.
Without burnout or guilt.
Achieving big goals can be overwhelming.
Where do you start?

What should you prioritize?

How do you move forward without burning yourself out?

How can you accomplish them without sacrificing your health, relationships or vice versa?
You want to be exceptional in everything. To fix everything, be the go-to person, the breadwinner and need everything...just right.
Only to feel more average. And questioning when you became so overwhelmed, lost and unfulfilled.
To make it even worse, you feel guilty about it.
You don't know how to achieve meaningful and sustainable success without jeopardising you health or relationships. Until they're jeopardised already.
By then, you feel it's too late to undo the damage. So the cycle continues.
I give you simple systems to move beyond overwhelmed & achieve your impossible goals without the burnout or guilt
Because real success isn't a one and done. And it doesn't cost you your life.
It amplifies it.
Ash Rathod | Managing Partner @ Digital Focus Creatives & Brand Strategist @ WAM
"The work that Sonal does is genuinely transformative. With her deep knowledge spanning metaphysics to neuroscience, she's got this unique knack for guiding people through deep rooted challenges.
It's not just about hitting goals with Sonal, it's about finding genuine fulfilment along the way. I can genuinely say she's a gem in the world of performance and productivity coaching. If you ever get a chance to chat and work with her, take it. You will not regret it"
Richard Moore | Founder | The LinkedIn Client Accelerator
"Sonal is diligent, focused, intelligent and driven. When these ingredients are combined with her natural urge to take action, results happen. Her consistency is remarkable and I would often think of her when recommending someone to take them to a level of peak performance"
Cameron Harris | CEO | TRUTH Fitness
I can't do long, soppy, drawn-out, descriptive testimonials for people. I also don't recommend stuff that isn't great. 

Sonal is great.

Her coaching has changed my life for the better, and if, like me, you're a businessman that needs clarity, there is nowhere else you should look.

Her coaching works. Reach out before she gets too busy to fit you in.
Scott Kelly | CX Leader | Cisco Germany
"Sonal is a top class coach who helps you immediately cut through the noise and helps you to focus on what matters and what is really important.
She will help you identify growth and improvement areas and guides you on this journey. I have no hesitation in recommending her and her work"
Suhail Syed | Principal Consultant - M365 | Powerflow Digital | India
I recently transitioned from a corporate career to becoming an independent freelance consultant. I was really overworked, exhausted & burnt out.
In just 3-4 weeks of working with her, things improved immensely. I'm a lot less stressed & not overworked anymore. Life has really been much better since working with Sonal.
If you're in a similar state, I highly recommend you work with her. You won't regret it one bit. I promise.
Ian Worthington | Founder | GymWolf PT
I'm currently working with Sonal and her 5 PEAKS Method - it's an absolute game changer! 

Sonal is awesome - a super talented coach, communicator and 'action maker'. 

She is brilliant to work with, has a great personality and ensures all her teachings have workable and implementable solutions. 

I would highly recommend Sonal, The 5 PEAKS Method and all that she does. 
Barbora Pocuchova | Content Strategist & Ghost-writer 
Sonal combines the best of both worlds – intuitive energy with sharp strategy. She brought me a sense of renewal, peace, and direction.

The results have been fantastic and I feel on track. Sonal is extremely kind and has a wealth of wisdom & life experience anyone can benefit from.
Tom Kelly | Demand Generation Strategist | Kurve 
"I'd very much recommend working with Sonal!  A very talented project manager, extremely easy to work with and helped me to build out the systems & processes I needed to scale."
Luke Nevill | Facebook Ads Strategist | Kurve 
"Too many businesses/people are doing repetitive tasks that end up taking majority of your time (these tasks compound over time). We worked on who, what, where, why and how. This helped improve my systems further. I'd recommend connecting with her"
Shaian Nouri | Google Ads Strategist | Kurve
"I had a great experience with Sonal as she guided me through frameworks to simplify my work. She helped me delegate, streamline & automate. I would recommend this to anybody – it's an investment that will pay itself"
Adam Cockerill | Founder | CODE Websites
"It's so nice to be in such a better place than this time last year. I'm not burnt out looking at work. Amazing! Thank you so much for helping me on this"
Jamie Rose | Social Selling Strategist
It's hard to put our actual journey into words, but if you are feeling stuck, a little lost or that you just need some help re-finding you and your direction Sonal is who you should be messaging. Thank you Sonal"
Al Tepper | Founder | TEPFU Marketing 
Where would my business be without Sonal? I would still be overwhelmed and anxious about where the growth could come from because we were at capacity.
Shonagh MacVicar | General Counsel | C-Suite Advisor
After only a few sessions, I found I was setting goals relating to my purpose, health and relationships and achieving results! Son is intuitive, authentic and invested in supporting her clients to reach optimum levels of fulfilment."
Louise Lai | Chief Client & Transformation Officer | TPX Impact
Son supported us through a change & restructure programme bringing clarity, challenge, expertise & support to guide us through a complex landscape. Thank you always being so generous with your time & experience, for creating a framework that provided genuine transparency & structure! 
You're just one click away from an overwhelm-free life.
The ultimate insights to architect a successful life. Without the ice baths & fluff. Delivered direct to your inbox every Saturday.
Free from hacks, quick fixes & spam