Move
beyond

overwhelmed

Achieving big goals can be overwhelming.
Where do you start?

What should you prioritize?

How do you move forward without burning yourself out?

How can you accomplish them without sacrificing your health, relationships or vice versa?
Most ambitious people overcomplicate their life.
They want to fix everything, be the go-to person, the breadwinner and need everything...just right.
Only to find themselves questioning when they became so overwhelmed, lost and unfulfilled.
To make it even worse, they feel guilty about it.
They don't know how to achieve meaningful success without jeopardising their health or relationships.
I create simple systems and structures with progress tracking that help them to take control of their live and achieve their impossible goals. Think of it as project management for your life.
Because real success is meaningful and sustainable. Not just a one and done.
And it doesn't cost you your life.
Sonal Bhaskaran
Your
Clarity
&
Performance
Coach
Over the last 2 decades, I've set up and run 5 businesses while working with, and for, some of the top tier investment banks in the world.
In my early 20s, I burnt out twice. The third time was a breakdown in my late 30s that almost took my life. It took my body over 3 years to recover.
My Dad, and other men we knew never got that second or third chance, and lost their lives far too soon to burnout.
Today, I run three businesses, studying towards a MSc in Applied Neuroscience at King's College London and am a Director at UBS where I work as a Product Owner within eDiscovery. I have more free time than I've ever had.
Because what got me from a burnt out over-achiever to a laser focused high-performer was the same process I used to generate $19.96m+ for over 85+ small business and large corporates.
Read my story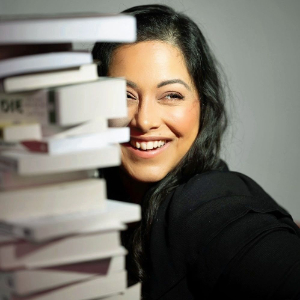 Ian Worthington | Founder | GymWolf PT
I'm currently working with Sonal and her 5 PEAKS Method - it's an absolute game changer! I would highly recommend Sonal, The 5 PEAKS Method and all that she does.
Shaian Nouri | Google Ads Strategist | | Kurve | London, UK
"I had a great experience with Sonal as she guided me through frameworks to simplify my work. She helped me delegate, streamline & automate. I would recommend this to anybody – it's an investment that will pay itself"
Adam Cockerill | Founder | CODE Websites
"It's so nice to be in such a better place than this time last year. I'm not burnt out looking at work. Amazing! Thank you so much for helping me on this"
Luke Nevill | Facebook Ads Strategist | Kurve
"Too many businesses/people are doing repetitive tasks that end up taking majority of your time (these tasks compound over time). We worked on who, what, where, why and how. This helped improve my systems further. I'd recommend connecting with her"
Jamie Rose | Social Selling Strategist
It's hard to put our actual journey into words, but if you are feeling stuck, a little lost or that you just need some help re-finding you and your direction Sonal is who you should be messaging. Thank you Sonal"
Al Tepper | Founder | TEPFU Marketing
Where would my business be without Sonal? I would still be overwhelmed and anxious about where the growth could come from because we were at capacity.
Tom Kelly | Demand Generation Strategist | Kurve
"I'd very much recommend working with Sonal! A very talented project manager, extremely easy to work with and helped me to build out the systems & processes I needed to scale."
Shonagh MacVicar | General Counsel | C-Suite Advisor
After only a few sessions, I found I was setting goals relating to my purpose, health and relationships and achieving results! Son is intuitive, authentic and invested in supporting her clients to reach optimum levels of fulfilment."
Louise Lai | Chief Client & Transformation Officer | TPX Impact
Son supported us through a change & restructure programme bringing clarity, challenge, expertise &support to guide us through a complex landscape. Thank you always being so generous with your time & experience, for creating a framework that provided genuine transparency & structure!
You're just one click away from an overwhelm-free life.
The ultimate insights to architect a successful life. Without the ice baths & fluff. Delivered direct to your inbox every Saturday.
Free from hacks, quick fixes & spam